Uses for Hypnosis
The focus of my hypnotherapy services at this time is for Blissborn Birth Hypnosis
Hypnotists and Healers of the South Sound MeetUp
Common and Beneficial Uses for Hypnosis
Cancer support: Surgery and Symptom Support
Slender for Life and Mindfulness Health Coach
Are You Hypnotizable?
http://www.imdha.com/quizzes.php
Most people think they aren't. But, in fact, 95% of people are hypnotizable. How do you measure up?
The quiz is designed for you to gain a better understanding into how you might react in different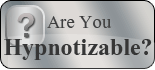 situations and how those reactions form patterns to determine how you process information.
Are You Stressed Out?
Stressful situations are a part of everyday life. How it affects our health is largely dependent on how we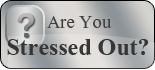 respond.
The quiz is designed for you to better understand how well you manage stress. When answering, try to be as honest as possible in each of the situations. There are no right or wrong answers.
How's Your Memory?
Memory is the process of retaining and retrieving information that is stored in the mind. There is no question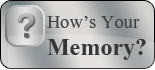 that hypnosis is an excellent tool to enhance memories by improving the methods by which we create and retrieve them. This is partly based on the operator, and partly on the client's responsiveness to hypnosis.
It happens to all of us at one time or another – we become preoccupied and experience a temporary memory lapse. Remember the operative word is 'frequently'.
Powered by 123ContactForm | Report abuse